Joseph Wang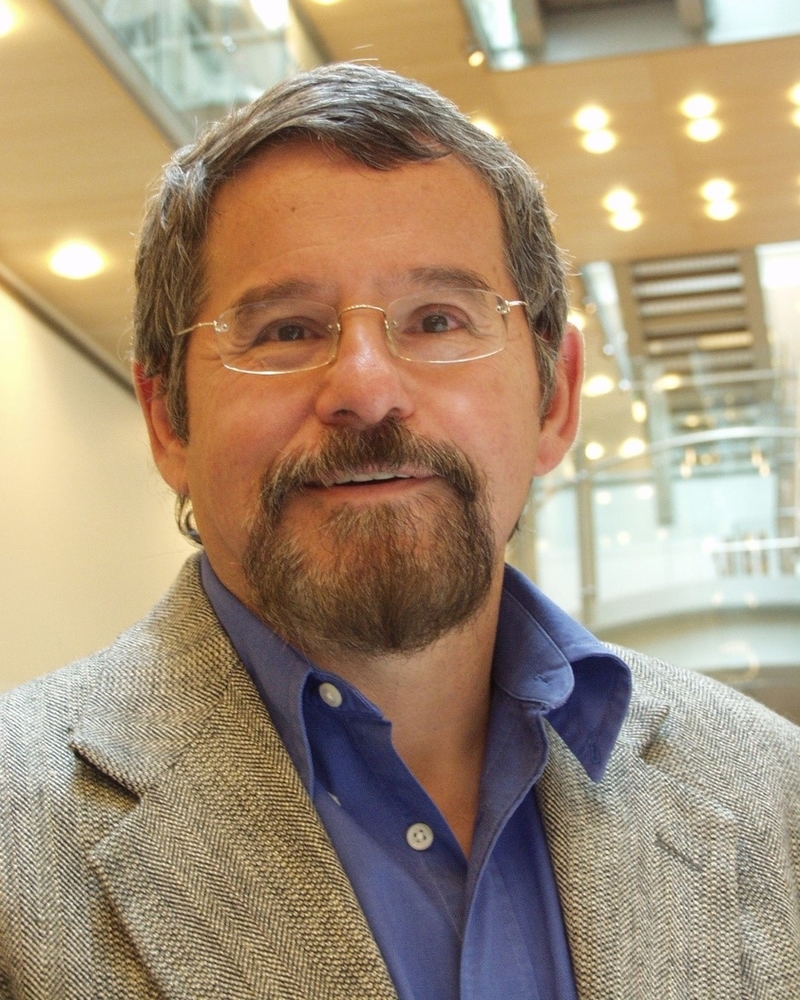 Joseph Wang
Biography
Joseph Wang is Distinguished Professor and SAIC Endowed Chair in the Department of Nanoengineering at University of California, San Diego (UCSD). He is also the Director of the UCSD Center of Wearable Sensors and the Founding Editor of Electroanalysis. He served as the Chair of the Department of Nanoengineering (2014-2019) and as the Director of Center for Bioelectronics of ASU (2004-2008). Wang has made pioneering contributions to wearable biosensors, electrochemical devices, flexible printable electronics, nanobiotechnology, and nanomachines. Prof. Wang has published more than 1070 papers, 11 books and he holds 30 patents.  These publications have been cited approximately over 107,000 times and his H-index is 160. He has been an ISI Thomson Reutors Highly Cited Researcher in both Chemistry and Engineering between 2014-2019.
    Wang received several national ACS, ECS and SEAC Awards in Instrumentation and Electrochemistry, 10 Honorary Professors from around the globe, and 3 Medals of honors from the UK, Australia and Czech Republic. Dr. Wang is a Fellow of the ECS, Royal Society of Chemistry (RSC),  and of the American Institute of Medical and Biological Engineering (AIMBE).  Wang has guided over 300 PhD students and post-doc fellows over his career.
Position(s) & Affiliation(s)
Distinguished Professor and SAIC Endowed Chair In the Department of Nanoengineering
University of California, San Diego (UCSD)
Talk Title
"Flexible Printable Bioelectronics Devices: From Wearable Biosensors to On-Body BIofuel Cells"
Abstract
Printed flexible electrochemical devices have received a considerable recent attention in the fields of wearable devices and mobile health. This presentation will describe stretchable and self-healed printable electrochemical devices, based on novel ink materials, that endure extreme deformations commonly experienced by the human skin. These advances have thus led to the development of printable bioelectronic devices that can fold, bend, stretch, and repair, while maintaining remarkable analytical and energy-harvesting performance. Technical challenges and opportunities for fabricating such reliable stretchable textile-based and skin-worn electrochemical sensors and biofuel cells will be discussed, along with several demonstrations of several wearable platforms and prospects for future healthcare applications.
John Rogers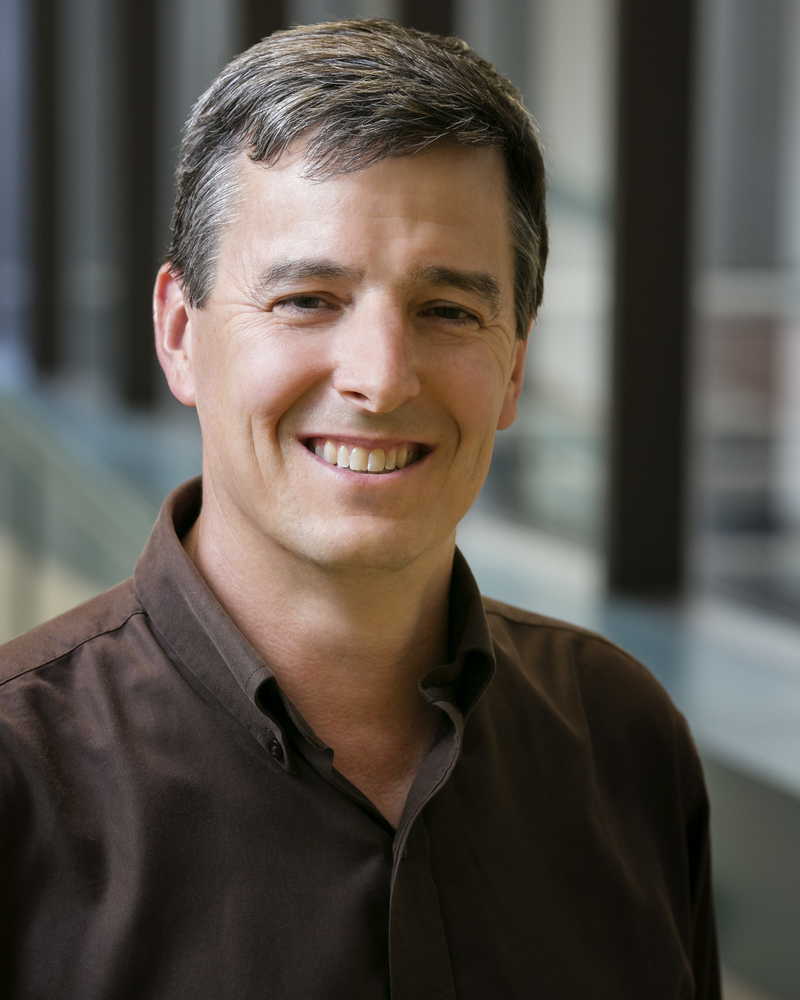 John Rogers
Biography
Professor John A. Rogers obtained BA and BS degrees in chemistry and in physics from the University of Texas, Austin, in 1989.  From MIT, he received SM degrees in physics and in chemistry in 1992 and the PhD degree in physical chemistry in 1995.  From 1995 to 1997, Rogers was a Junior Fellow in the Harvard University Society of Fellows.  He joined Bell Laboratories as a Member of Technical Staff in the Condensed Matter Physics Research Department in 1997, and served as Director of this department from the end of 2000 to the end of 2002.  From 2003-2016, he was on the faculty at University of Illinois at Urbana/Champaign, where he held a Swanlund Chair, the highest chaired position at the university, with a primary appointment in the Department of Materials Science and Engineering, and joint appointments in the Departments of Chemistry, Bioengineering, Mechanical Science and Engineering, and Electrical and Computer Engineering.  He served as the Director of a Nanoscale Science and Engineering Center on nanomanufacturing, funded by the National Science Foundation from 2009-2012 and as Director of the Seitz Materials Research Laboratory from 2012 to 2016.  In September of 2016, he joined Northwestern University as the Louis Simpson and Kimberly Querrey Professor of Materials Science and Engineering, Biomedical Engineering, Mechanical Engineering, Electrical Engineering and Computer Science, Chemistry and Neurological Surgery, where he is also the founding Director of the Center on Bio-Integrated Electronics. He has published more than 550 papers, and is an inventor on over 100 patents and patent applications, more than 70 of which are licensed or in active use by large companies and startups that he has co-founded.  His research has been recognized with many awards including the Smithsonian Award for American Ingenuity in the Physical Sciences, the Lemelson-MIT Prize and a MacArthur Fellowship.  He is a is a member of the National Academy of Engineering, the National Academy of Sciences and the American Academy of Arts and Sciences.
Position(s) & Affiliation(s)
Louis Simpson and Kimberly Querrey Professor of Materials Science and Engineering, Biomedical Engineering and Neurological Surgery
Northwestern University, USA
Talk Title
"Soft Electronic and Microfluidic Systems for the Skin"
Abstract
Recent advances in electronic materials, mechanics designs and manufacturing approaches establish the foundations for high performance classes of electronics and other microsystems technologies that have physical properties matched those of the human epidermis.  The resulting devices can integrate with the skin in a physically imperceptible fashion, to provide continuous, clinical-quality information on physiological status.  This talk summarizes the key ideas and presents specific examples in wireless monitoring for neonatal intensive care, and in capture, storage and biomarker analysis of sweat.
Dr.Richard Price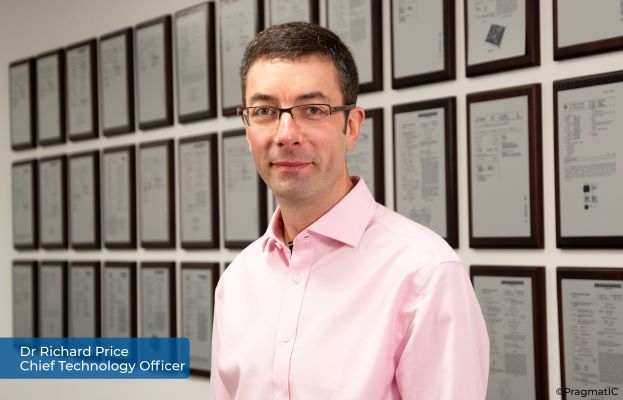 Dr. Richard Price
Biography
Dr Richard Price has over 20 years' experience in the development and commercialisation of a wide range of new technologies based on novel processes, materials and, in particular, flexible electronics. Richard has a BSc and PhD in Chemistry from the University of Durham. Richard has led PragmatIC's technical teams to develop FlexLogIC® and the FlexIC products and is inventor/co-inventor on more than 25 patent families.
Position(s) & Affiliation(s)
Chief Technology Officer
PragmatIC
Talk Title
"Create more: innovations with flexible electronics"
Abstract
Silicon ICs continue to deliver progressively more functionality and higher performance, enabling exciting products that we barely dreamed of just a few years ago. But this has come at a price – fabs cost billions of dollars and take years to install; chips cost millions of dollars to design and months to manufacture. Is there another way? Not necessarily to be better than silicon, but to effectively address applications for which silicon is too complex and too expensive? This talk will introduce PragmatIC's approach to manufacturing flexible ICs, enabling circuits that are thinner than a human hair and cost less than a penny, with a fab model that is 100 times smaller than a typical silicon fab. The potential of this approach to create more applications for electronics in a new range of market sectors, with localised manufacturing, incredibly fast time-to-market, and the opportunity for late-stage hardware optimisation.